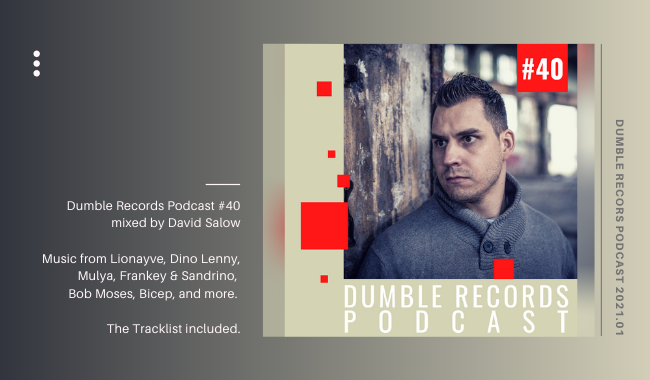 Hello everyone,
We hope you're all healthy and stay safe. We are ready to bring you new mixes and new EP's this year. Before we upload the brand new mix on Mixcloud check out David's latest episode #40.
We wish you all a Happy New Year!


Dumble Records team
Dumble Records Podcast #40 mixed by David Salow.
Click the share or /↻ [repost]/ button!
Thank you!