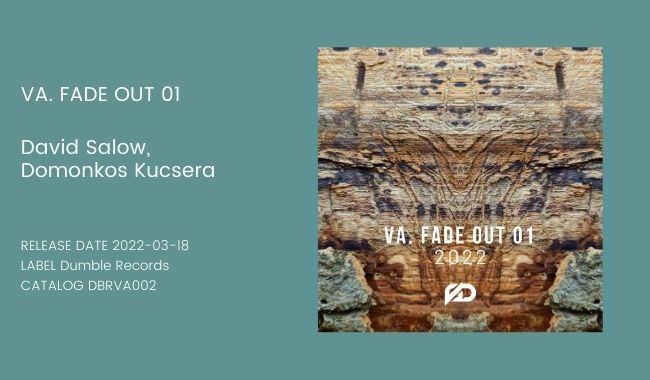 Enjoy our latest album "VA. FADE OUT 01". Grab your copy on Beatport.
Our second Various Artist (DBRVA002) compilation 'Fade Out 01' is finally here. The official release date is 18.03.2022

Tracklist:
1. David Salow - Global Controls (Original Mix)
2. Domonkos Kucsera - Birds (Original Mix)
3. David Salow - Lives Close to the Edge (Original Mix)
Feedbacks:
Super Flu, Damian Lazarus, Modeplex, Malandra Jr., Haze-M, Sezer Uysal, Adrian Roman, Th3 Oth3r, Igor Bartyuk, Joone, LERM, Collé, Wurtz, Eelke Kleijn, Arude, Cioz, SNYL and more.
PREMIERE: David Salow - Global Controls (Original Mix) [Dumble Records] on Soundcloud:
https://soundcloud.com/deephouseibizaofficial/premiere-david-salow-global-controls-original-mix-dumble-records
PREMIERE: David Salow - Lives Close To The Edge (Original Mix) [Dumble Records] on Soundcloud:
https://soundcloud.com/deephouseibizaofficial/premiere-david-salow-global-controls-original-mix-dumble-records
You can also stream on Spotify
Dumble Records team
#newrelease