Exclusive release on Beatport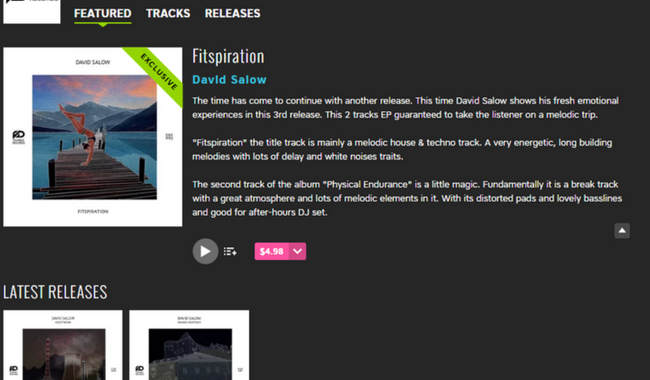 Our new EP is available and exclusive on Beatport.
The time has come to continue with another release. This time David Salow shows his fresh emotional experiences in this 3rd release. This 2 tracks EP guaranteed to take the listener on a melodic trip.

"Fitspiration" the title track is mainly a melodic house & techno track. A very energetic, long building melodies with lots of delay and white noises traits.

The second track of the album "Physical Endurance" is a little magic. Fundamentally it is a break track with a great atmosphere and lots of melodic elements in it. With its distorted pads and lovely basslines and good for after-hours DJ set.