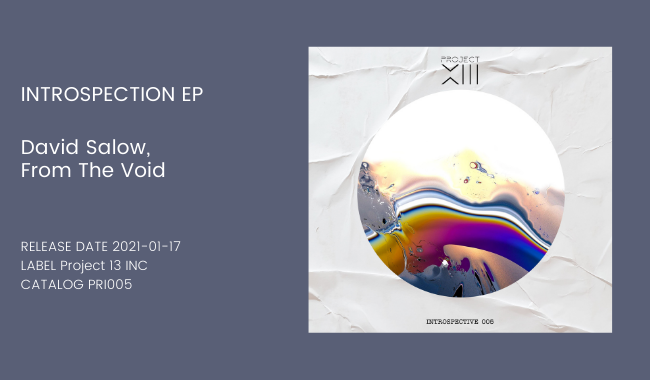 David Salow's new collaboration 'Introspection ' is Out on Beatport.
Introspection EP (PRI005) of David Salow and From The Void released on 17.01.2021

Tracklist:
1. David Salow, From the Void - Introspection (Original Mix)
2. David Salow, From the Void - Hexagon (Original Mix)
Feedbacks:
Da Fresh, Paco Osuna, Alberto Blanco, Pedro Mercado, 88dubs, Oddcs, Semih Karakas, Magus Ziur, Di rugerio, Uxoa Dutxa, This is We Dance, Revenänt, Pete Bidwell, Dr Double U, Elif, Eduardo Castilho, Dylan Deck, Oclum, David Di Sabato, Diazar, Biotech Sound, Dj Ron, Integral Bread, Freemann, Jason Ireland, Ornery, Guti legatto, Wailey, Joseph Mancino, AquAdro,Riggel and more.
Listen Now:
https://soundcloud.com/project13mlg/sets/pri005-david-sala-from-the
You can also stream on Spotify very soon.
Dumble Records team
#staysafe
Add to Phrasebook

No word lists for English → Hungarian...

Create a new word list...

Copy
Add to Phrasebook

No word lists for English → Hungarian...

Create a new word list...

Copy
Add to Phrasebook

No word lists for English → Hungarian...

Create a new word list...

Copy
Add to Phrasebook

No word lists for English → Hungarian...

Create a new word list...

Copy